BC Account Opening for ICICI Bank
Click here for Govt Schemes

BC Account Opening for ICICI Bank
All the VLEs who are registered on Bank Mitra Portal and not working as Bc have been enabled at present.
All those VLEs who are interested to work as Bc should get themselves registered on Bank Mitra Portal.
The same should be verified by the respective DM as per the process .
We had been advising all to get maximum VLEs registered on Bank Mitra Portal. @ http://bankmitra.csccloud.in/
The onboarding would be a continuous exercise and we will keep the same adding once the Bank Mitra Portal Process is done.
The State wise summary of VLEs which is enabled as given herein under.
We have sent mail on their mail id so also message on their registered mobile Nos of these VLEs.
They have to approach the bank branch within 15 days of the e KYC account opening to activate the account.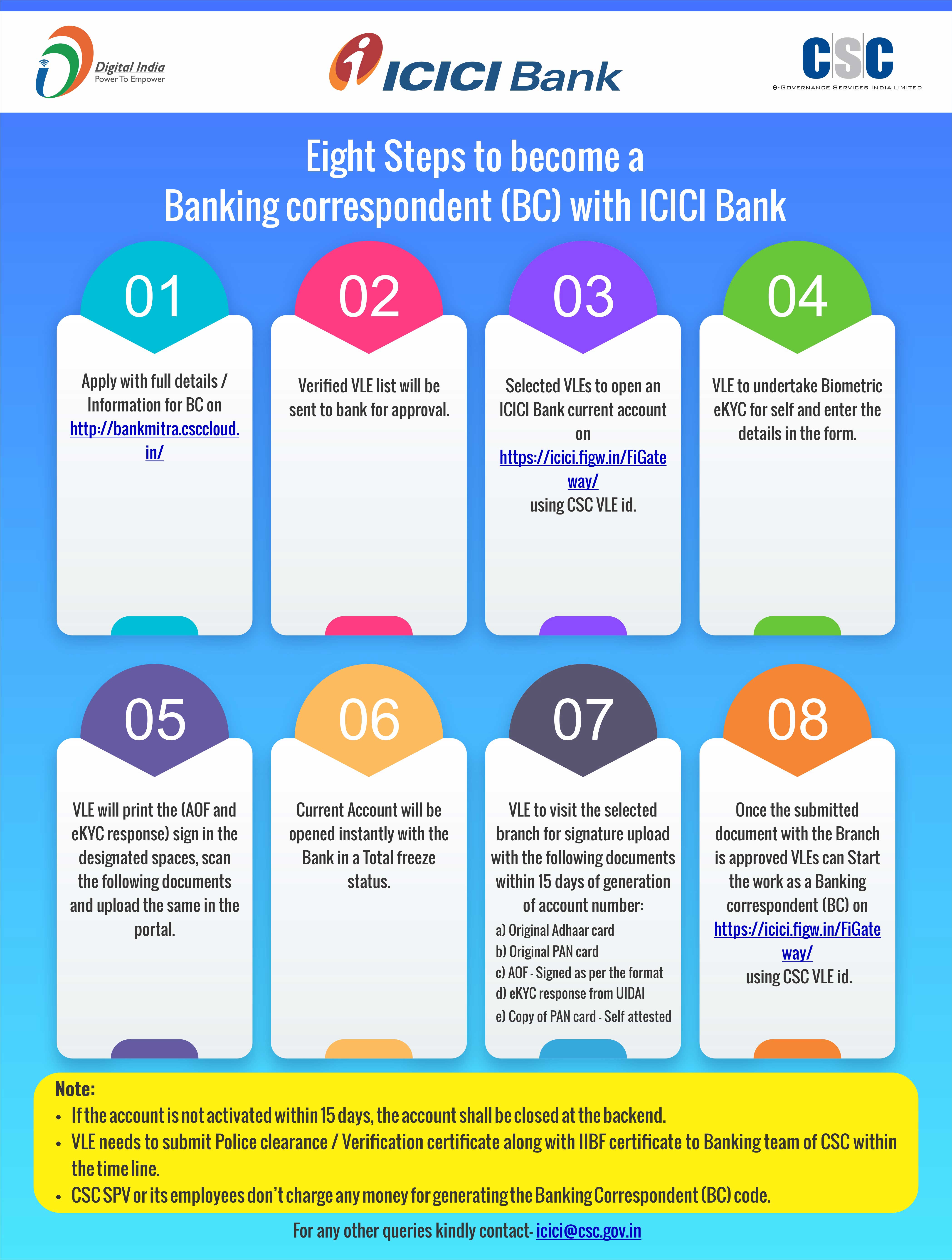 Latest Jobs
Recent Updates
Haryana Goverment Schemes